Maine Forest Climate Change Webinar Series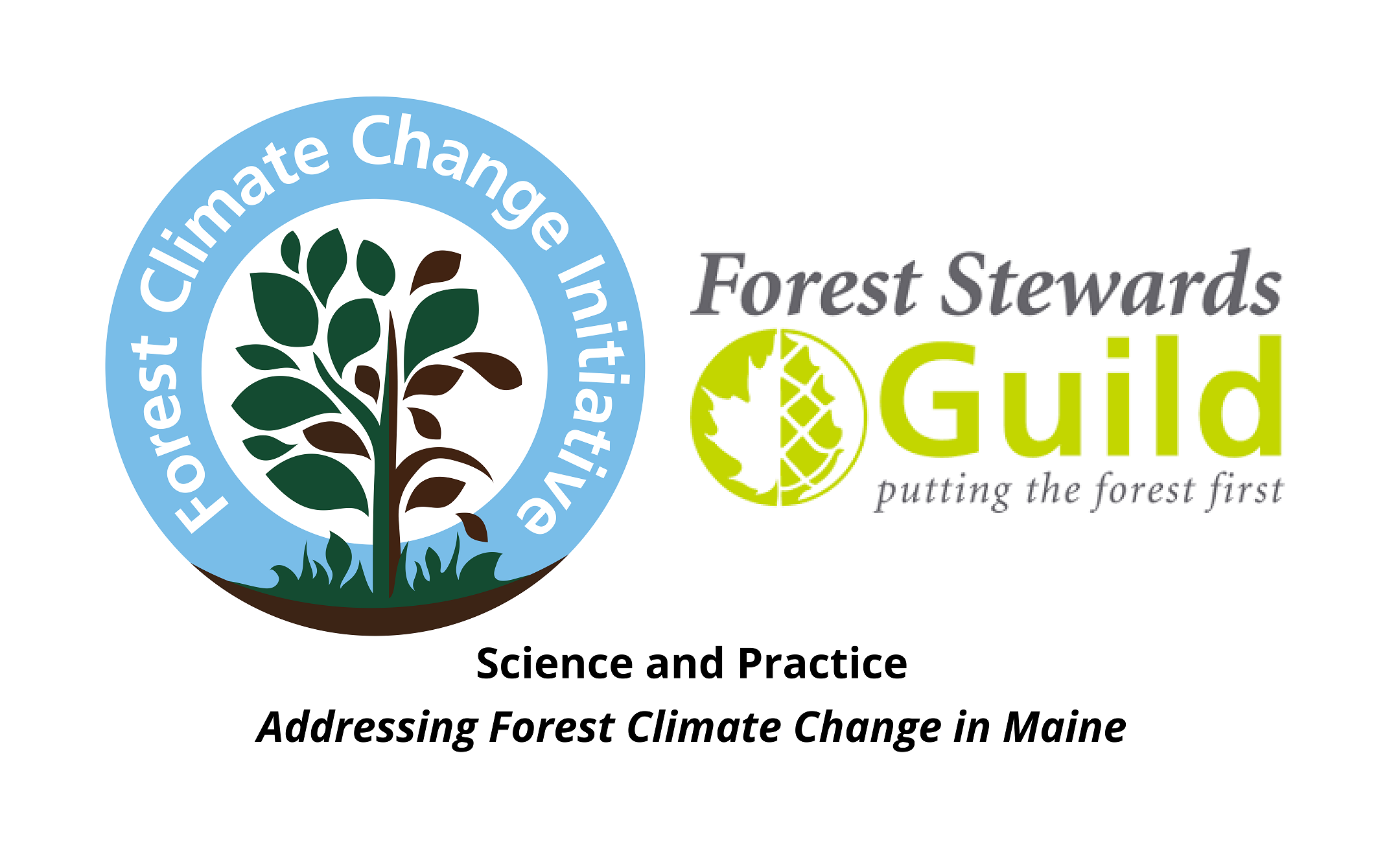 Science and Practice: Addressing Forest Climate Change in Maine
An Interactive Webinar Series for Stakeholders and the Interested Public
12-1pm First Wednesday of each month, Registration Required
The Forest Climate Change Initiative and Forest Stewards Guild invite you to join us each month as a panel of researchers, scientists, and stakeholders tackle issues of climate change and how it is influencing Maine's forests and forest economy. Topics will include impacts on forest health, recreational use, forest management, biodiversity and pests, as well as the role of carbon and greenhouse gases. The series will run on the first Wednesday of each month, starting in October, from 12-1pm. Each hour-long session will include an informal presentation, followed by panel discussion and Q&A.
Although Maine's forest is relatively unique, these webinar topics are open discussions aimed at an audience in or outside of Maine. We believe these issues and challenges that need addressing are similar to other regions. Better understanding and articulating commonality as well as differences will be important for testing effective solutions, particularly when drafting potential policies.
Registration is required–please use the link above.
Have a question related to one of the topics that you would like the panelists to address? Submit your questions in advance to: crsf@maine.edu
Visit our FAQ page to see if your concern has already been addressed.
Click on the MTG PAGE links below for recordings of previously held webinars as well as resources relevant to the topic.
Date  (all 12-1pm)
Focus
Panelists
WINTER/SPRING SERIES
May 5, 2021
Converging Policy and Practice: Carbon/Climate/New Directions
Ivan Fernandez, Distinguished Maine Professor, Climate Change Institute & School of Forest Resources

PRIOR WEBINARS: Meeting pages have links to full webinar recordings and related resources

April 7, 2021

Visualize forest composition and health using hundreds of colors in the electromagnetic spectrumNick Fisichelli, President and CEO, Schoodic Institute, Peter Nelson, Schoodic Institute Forestry Ecology Director, Walker Day, Seven Islands Land Co.

March 3, 2021

Forest Health: Northern Forests and PestsBill Livingston, Associate Professor of Forest Resources and Allison Kanoti, Forest Entomologist, Maine Forest Service

February 3, 2021

Forest Vulnerability Assessment
Alyssa Soucy, PhD candidate, Sandra De Urioste-Stone, Associate Professor of Nature-based Tourism, Parinaz Rahimzadeh-Bajgiran, Assistant Professor of Remote Sensing of Natural Resources
January 6, 2021
Forest Biodiversity and Species Shifts
Erin Simons-Legaard, Assistant Research Professor in Forest Landscape Modeling, and Amanda Shearin Cross,

Wildlife Resource Supervisor, Maine Dept. of Inland Fisheries & Wildlife

Warming/Changing Winters
Sarah Nelson, Conservation Research Director, Appalachian Mountain Club, and Jay Wason, Assistant Professor of Forest Ecosystem Physiology
November 4, 2020
Carbon Budget, Management, and Credits
Adam Daigneault, Assistant Professor of Forest, Conservation, & Recreation Policy and Dan Hayes, Associate Professor of Geospatial Analysis and Remote Sensing
October 7, 2020
Forest Operations, with Virtual Field Tour (30 min video can be viewed anytime), and Best Management Practices
Keith Kanoti, University Forests Manager, and Amanda Mahaffey, Northeast Region Director, Forest Stewards Guild.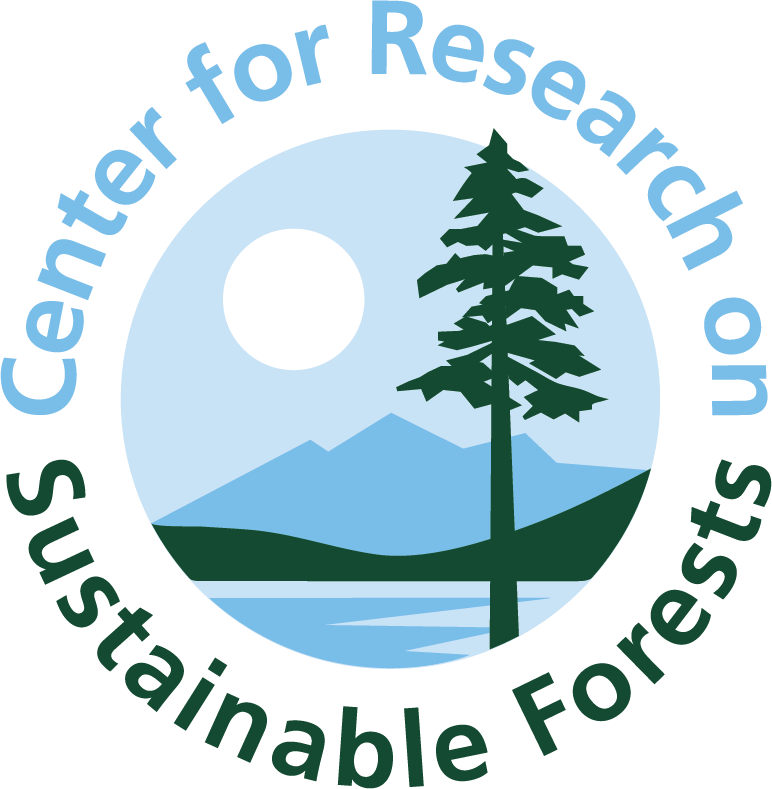 The Science and Practice: Addressing Forest Climate Change in Maine webinar series is sponsored by the Center for Research on Sustainable Forests. If you need a reasonable accommodation to attend these webinars, please contact Meg Fergusson at 207.581.3794 or e-mail crsf@maine.edu at least a week prior to scheduled webinar. If requests are received after this date, we may not have sufficient time to make the necessary arrangements.