FCCI Webinar #6: Forest Health and Pests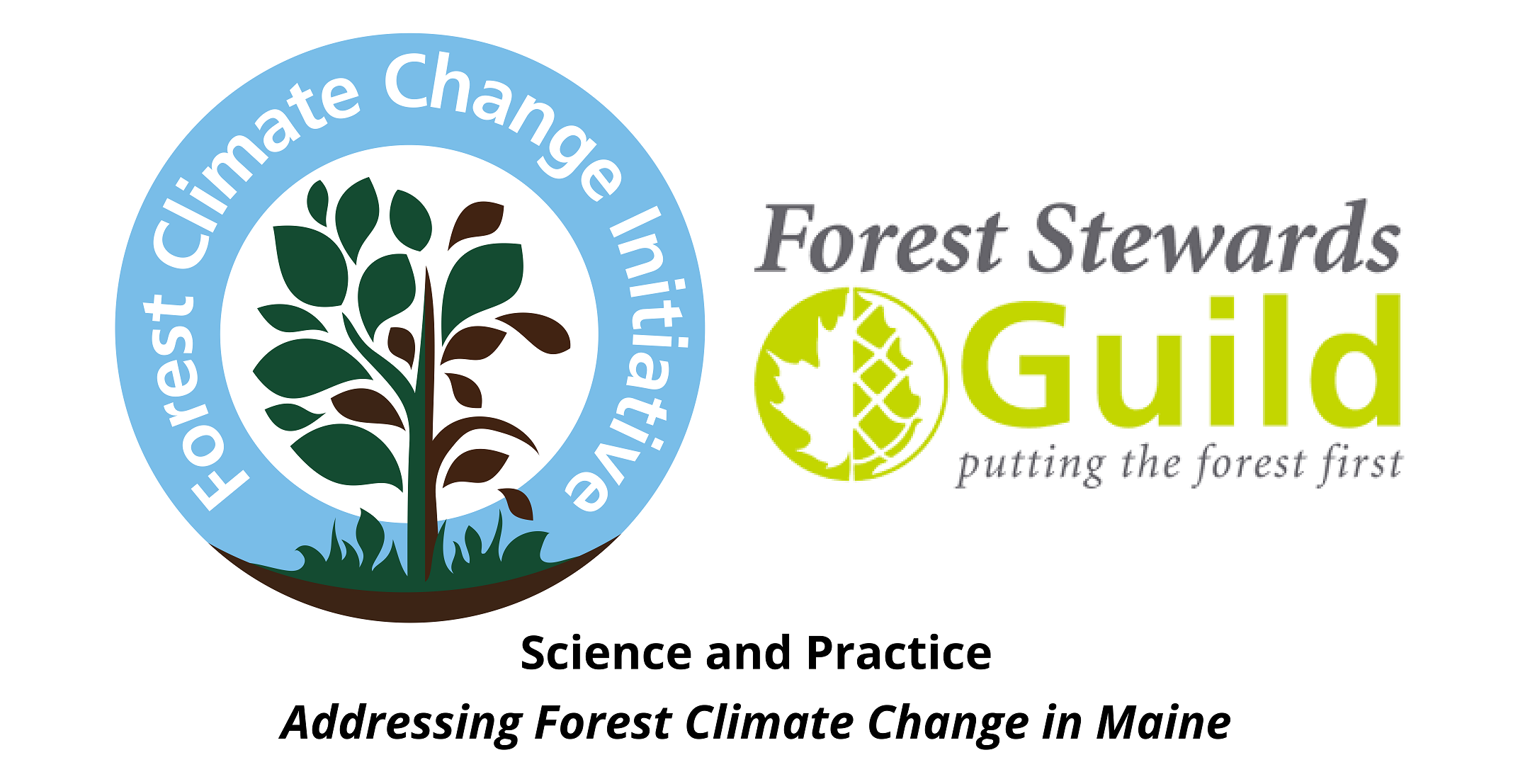 March 3rd, at Noon
The sixth in our series is focused on Forest Health and Pests with Dr. Bill Livingston, Associate Professor of Forest Resources and Allison Kanoti, Forest Entomologist, Maine Forest Service.
Eligible for 1 Category 1 SAF CFE
Pre-Meeting Materials
Changing Climate, Changing Forests: Pests (video, 21 mins)
Forest Pests: Gypsy Moth and Southern Pine Beetle (pdf)
Changing Climate, Changing Forests: Climate and Tree Disease (video, 12 mins)
New England and Northern New York Forest Ecosystem Vulnerability Assessment and Synthesis, https://www.fs.fed.us/nrs/pubs/gtr/gtr_nrs173.pdf (includes observed change and projected changes to variables important for forest health)
Additional Resources
Maine Forest Service, Browntail Moth information page, risk map, and FAQs
Gypsy Moth: Life cycle and natural enemies (3 minute video)
Gypsy Moth: Remote sensing of most recent outbreak in southern New England (1.5 minute video)
Northeast Regional Climate Center (customizable recent and historical weather data)
Field Manual for Managing Eastern White Pine Health in New England William H. Livingston, Isabel Munck, Kyle Lombard, Jennifer Weimer, Aaron Bergdahl, Laura S. Kenefic, Barbara Schultz, Robert S. Seymour (Maine Agricultural and Forest Experiment Station publication 764)
A synthesis of emerging health issues of eastern white pine (Pinus strobus) in eastern North America Kara K.L. Costanza, Thomas D. Whitney, Cameron D. McIntire, William H. Livingston, Kamal J.K. Gandhi (Forest Ecology and Management 423 (2018): 3-17).
Low densities in white pine stands reduce risk of drought-incited decline William H. Livingston and Laura S. Kenefic (Forest Ecology and Management 423 (2018): 84-93.
Using changes in basal area increments to map relative risk of HWA impacts on hemlock growth across the Northeastern U.S.A William H. Livingston, Jennifer Pontius, Kara K. L. Costanza &  Stacy Trosper (Biological Invasions 19 (2017): 1577-1595.
Relationships among beech bark disease, climate, radial growth response and mortality of American beech in northern Maine, USA M. T. Kasson and W. H. Livingston (Forest Pathology 42 (2012): 199-212).