FCCI Science & Practice Forum
Forest Climate Change Science & Practice Forum
February 12, 2020
9:00am – 3:00pm
Wells Conference Center, University of Maine
A interactive science & practice forum to catalyze scientist-managers about current forest climate change research & stakeholder needs.
Our forests are at risk. As foresters and natural resource professionals, we are on the front lines of climate change. How do we decide what actions to take in order to make our forests more resilient? The University of Maine's Forest Climate Change Initiative (FCCI) and Forest Stewards Guild conducted this interactive Science & Practice Forum to catalyze scientist-manager discussions about current research and stakeholder needs, grow Maine's forest climate adaptation community of practice, and provide useful information for the work of the Maine Climate Council. Themes of the day included forest ecology, operations, and socioeconomics as well as communicating with landowners and the public about climate change.
Presentation Links and Audio Files
Note: Each session consisted of: (a) an overview by the speakers about what they are doing to address the specific areas (ecology, operations, socioeconomics, messaging) related to forest climate change; (b) researcher specialty and forest climate adaptation questions they are working on; and (C) Q&A, facilitated discussion. PDFs of the presentations are linked to the titles below.
9:00-915
Welcome, introductions, forum objectives
Aaron Weiskittel, Director, Center for Research on Sustainable Forests
9:15-10:15

Forest Ecology
audio file
Climate Change Impacts on Forest Ecosystems
Climate Change & Forest Birds

Jay Wason, Assistant Professor of Forest Ecosystem Physiology;
Amber Roth, Assistant Professor of Forest Wildlife Management
10:15-10:30
Break
10:30-11:30

Forest Operations & Management
audio file
Modeling Climate Change Impacts
UMaine Forest Operations

Erin Simons-Legaard, Assistant Research Professor in Forest Landscape Modeling
Keith Kanoti, Manager, University Forests
11:30-11:45
Maine Climate Council Update
audio file
Ivan Fernandez, Distinguished Maine Professor, Climate Change Institute & School of Forest Resources
11:45-12:30
Lunch & networking
12:30-1:30

Socioeconomics
audio file
Climate Change & Forest Economics
Spatially Explicit Vulnerability Assessment

Adam Daigneault, Assistant Professor of Forest, Conservation, & Recreation Policy
Alyssa Soucy, Graduate Student, M.S. in Forest Resources
1:30-1:45
Break
1:45-2:15

Messaging, Communications
audio file
Human Dimensions of Climate Change

Sandra De Urioste-Stone, Associate Professor of Nature-based Tourism
Alyssa Soucy, Graduate Student, M.S. in Forest Resources
2:15-2:45
Needs listening session
2:45-3:00
Wrap-up, evaluation, next steps
Co-sponsored by UMaine's Center for Research on Sustainable Forests and the Forest Stewards Guild, with support from the Munsungan Endowment.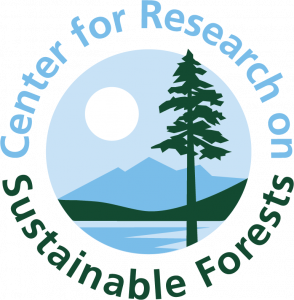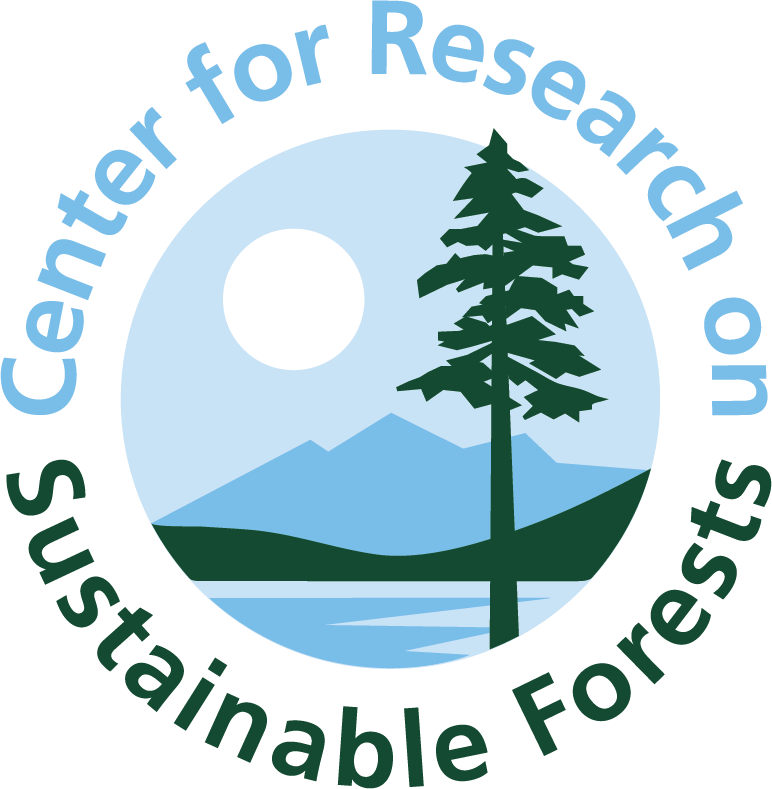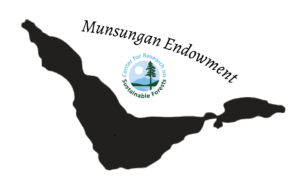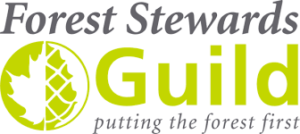 Want to stay informed about forest climate research?