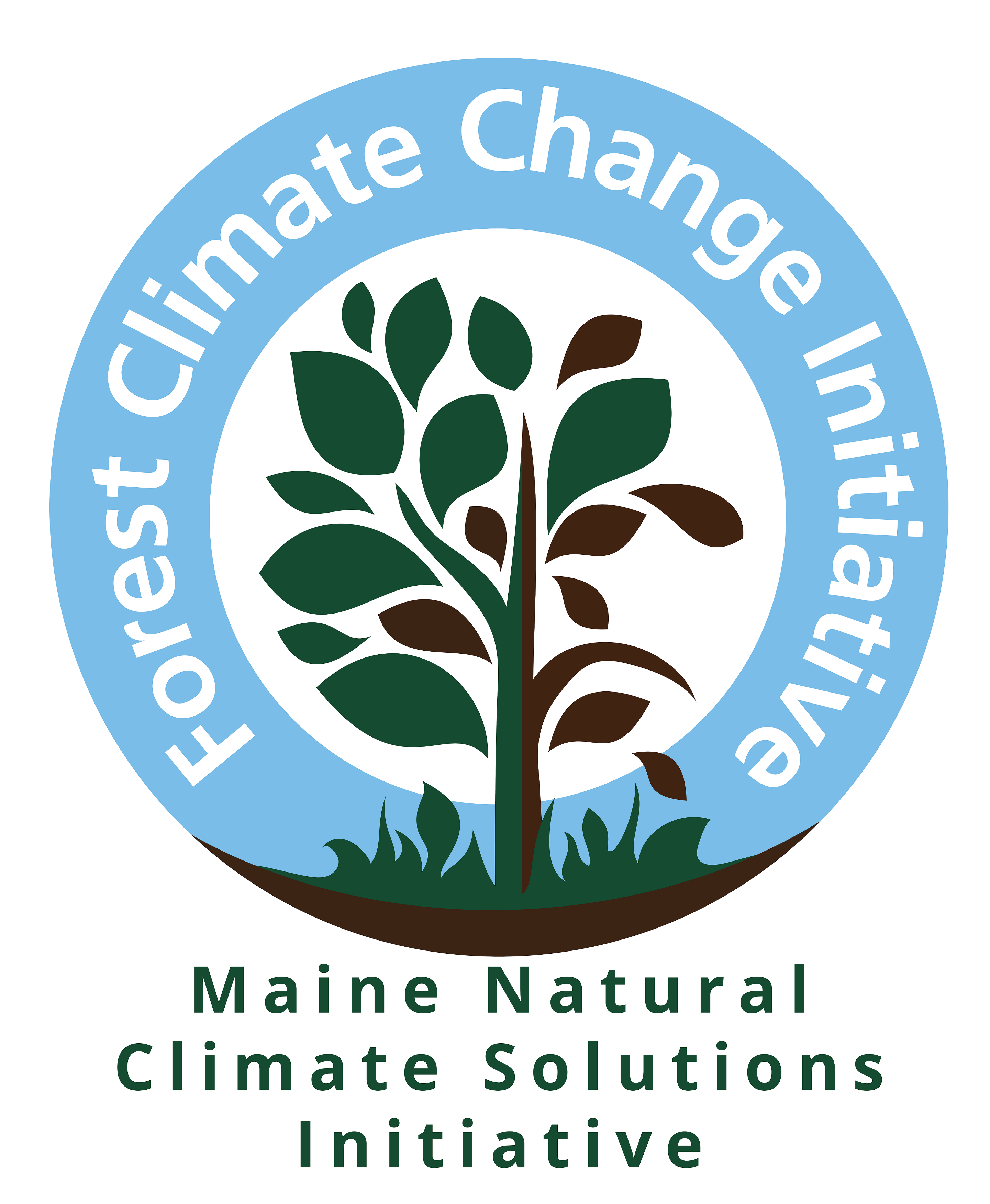 Natural Climate Solutions (NCS) Initiative
The FCCI Natural Climate Solutions (NCS) Initiative was formed to evaluate the potential of alternative NCS to decrease greenhouse gas (GHG) emissions through management in forestry and agriculture. Alternatives include reforestation, planting of fast-growing tree species, and extended rotations in forests as well as no-till cultivation, cover cropping, and capturing methane from manure on farms. In particular, researchers are assessing land management strategies for Maine's farms and working forests that will optimize future carbon sequestration rates and how the price of carbon influences the outcome.
The recently released Final Report highlights the cost and effectiveness of various NCS approaches compared to standard business-as-usual practices. 
The Maine NCS Initiative project seeks to:
(1) assess current practices to determine the degree to which foresters and farmers are using NCS;
(2) determine the most cost-effective NCS for Maine;
(3) understand key barriers to adopting NCS; and
(4) generate information about which practices can be implemented on a broader scale.
---
Fact Sheets and Additional Resources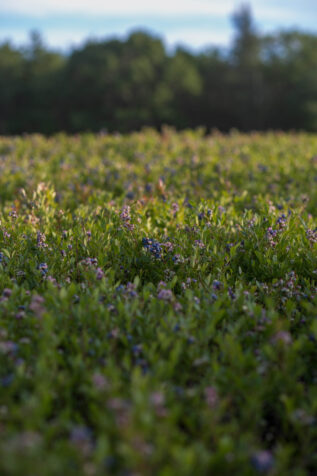 Natural climate solutions (NCS) that sequester carbon or limit GHG emissions can affect near-term GHG mitigation goals in cost-effective ways and enhance long-term ecosystem services.
---
Links to Additional Resources
Benefits and Costs of Natural Climate Solutions in Maine – Part 1: Agriculture
Benefits and Costs of Natural Climate Solutions in Maine – Part 2: Forestry
Researchers from the University of Maine explain how to quantify the benefits and costs of different natural climate solutions for the agriculture and forestry sectors, opportunities and barriers to implementation, and how it could help achieve state-level climate change mitigation goals. Click on the "view" buttons to watch these on-demand webinars held in March 2021.
The economic costs of planting, preserving, and managing the world's forests to mitigate climate change (Nat Commun 11, 5946 (2020). https://doi.org/10.1038/s41467-020-19578-z). Open access article by K.G. Austin, J.S. Baker, B.L. Sohngen, C. M. Wade,  A. Daigneault, S. B. Ohrel, S. Ragnauth & A. Bean.
Forests are critical for stabilizing our climate, but costs of mitigation over space, time, and stakeholder group remain uncertain. Using the Global Timber Model, the authors project mitigation potential and costs for four abatement activities across 16 regions for carbon price scenarios of $5–$100/tCO2. 
Maine Audubon Spotlight Video: Forests as Natural Climate Solutions  Recorded on 8/25/20, this presentation from Dr. Adam Daigneault of the University of Maine and Dr. Sally Stockwell of Maine Audubon discusses the important role Maine's forests play in our climate future.

In early 2021, the NCS team conducted a series of focus groups for land owners and managers to dicuss ways to enhance forest growth and carbon stocks. For more information, please visit our Focus Group webpage. 
---
Natural Climate Solutions Initiative Team
Leader
Adam Daigneault, E.L. Giddings Assistant Professor of Forest, Conservation, and Recreation Policy.
Research Focus: Climate change and freshwater policy analysis; equilibrium modeling, land use and land cover change, timber market analysis, benefits and costs of invasive species management.
Team Members
Ivan Fernandez, Distinguished Professor, Climate Change Institute & School of Forest Resources
Research Focus: Biogeochemical response of ecosystems to air pollution and climate change, adaptation and mitigation to climate change.
Aaron Weiskittel, Professor of Forest Modeling and Director, Center for Research on Sustainable Forests
Research Focus: Forecasting future changes in forest composition and productivity to climate change.
Erin Simons-Legaard, Assistant Research Professor in Forest Landscape Modeling
Research Focus: Using forest landscape model to improve our understanding of resource tradeoffs associated with forest management.
Sonja Birthisel, Postdoctoral Research Associate and Lecturer
Research Focus:  Farm adaptation to and mitigation of climate change, ecological weed and pest management, farmland food webs, and ecosystem services.
Jennifer Carroll, PhD student
Research Focus: Ecology and environmental sciences.
Partners
Partners in this United States Climate Alliance project are the state of Maine Governor's Office of Policy Innovation and the Future; the U.S. Department of Agriculture Climate Hub; the Northern Institute of Applied Climate Science; The Nature Conservancy in Maine; Maine Farmland Trust; Maine Climate Table; American Farmland Trust; and Wolfe's Neck Center of Agriculture & the Environment.
Funding support for this project was provided by the Doris Duke Charitable Foundation, Maine Farmland Trust, and the Senator George J. Mitchell Center for Sustainability Solutions.
Additional support comes via the University of Maine Agriculture and Forestry Experiment Station and Maine Economic Improvement Fund.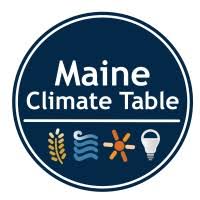 ---