FY2021 Annual Report Released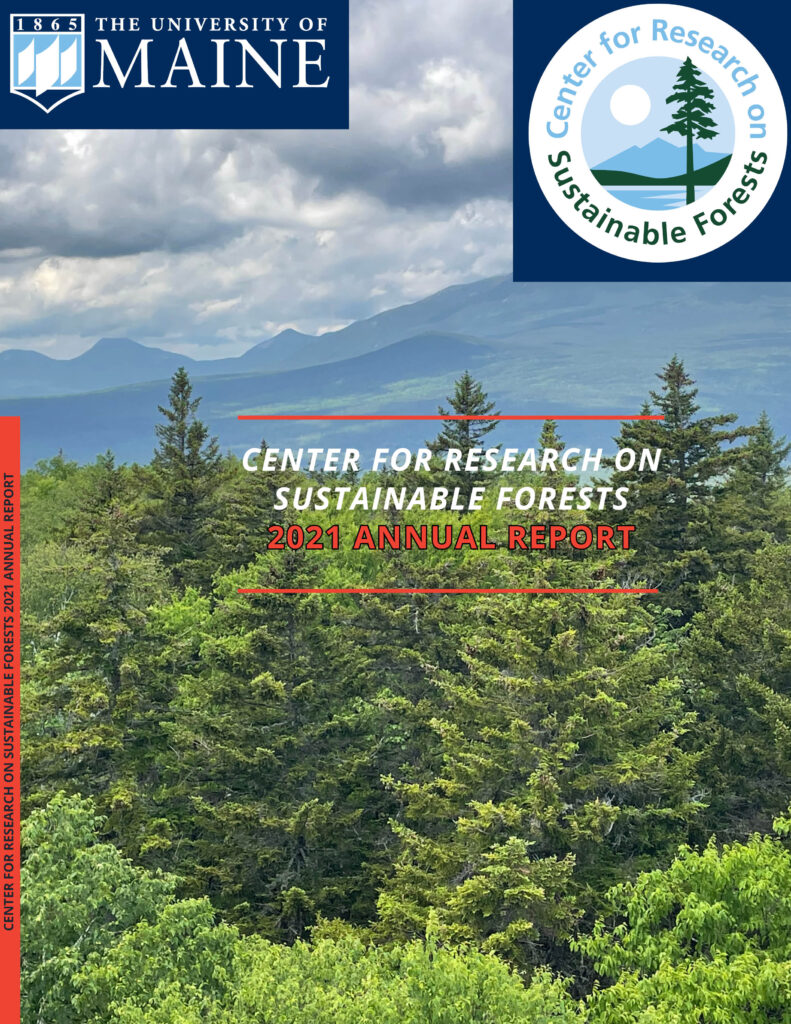 The Center for Research on Sustainable Forests has released its annual report highlighting its forest research, programs, and initiatives for FY21 (July 1, 202-June 30, 2021). In addition to program successes, outreach and partnerships, the report features fifteen project progress and final reports by CRSF researchers on topics covering: carbon sequestration; the influence of forest management practices on soil productivity, carbon storage and conservation; lowland northern white-cedar ecology & management; Intelligent GeoSolutions project objectives & outcomes; Penobscot Experimental Forest and Howland Research Forest research updates; FOR/Maine forest economy roadmap; resilience indicators to ensure equitable, objective, & continued investment in Northern Border Communities; greenhouse mitigation potential of natural climate solutions from Maine's working lands; landscape planning and adaptation in anticipation of a regional insect outbreak; understanding climate changes risks & behavior; Forest carbon estimation via LiDAR; eastern white pine resilience.
A pdf of the CRSF FY21 Annual Report is available now for download; printed copies available upon request.
Previous annual reports are also accessible through our Annual Reports webpage.