FCCI Webinar #5: Forest Vulnerability Assessment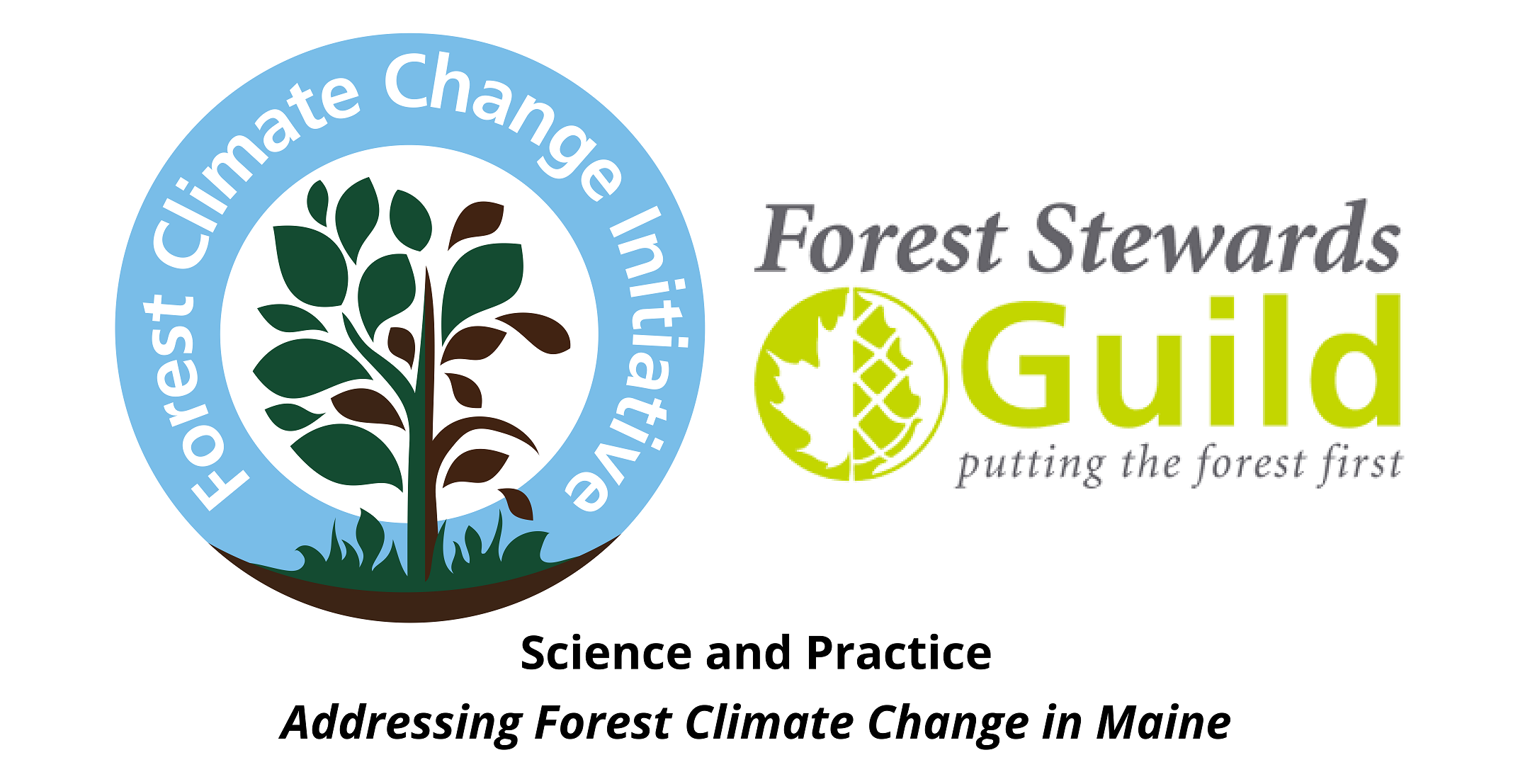 We begin the Winter/Spring webinar series spotlighting the work
by Alyssa Soucy, PhD candidate,
Dr. Sandra De Urioste-Stone, Associate Professor of Nature-based Tourism,
and Dr. Parinaz Rahimzadeh-Bajgiran, Assistant Professor of Remote Sensing of Natural Resources,
on assessing forest vulnerability.
Vulnerability is the degree to which a system is susceptible to, and unable to cope with, adverse effects of climate change, including climate variability and extremes. The identification of vulnerable species and ecosystems in the near term is a critical step in long-term planning within the forest industry–the panelists will discuss their efforts to work with Maine forestland owners and managers to assess their concerns and produce a variety of maps synthesizing vulnerability indicators as they relate to the forest industry across the state.
The decisions we make on our forests through forest management will have an impact on how our forests will adapt to climate change. Adaptation strategies can be used to manage changing conditions to promote sustainable forestry, but adoption of these strategies differs among scientists and policy makers. It is important to understand those differences, evaluate risk perception, and find consensus on the best path forward for adaptation.
Overview of Vulnerability Assessment of Maine's Forest Industry to Climate Change (pdf)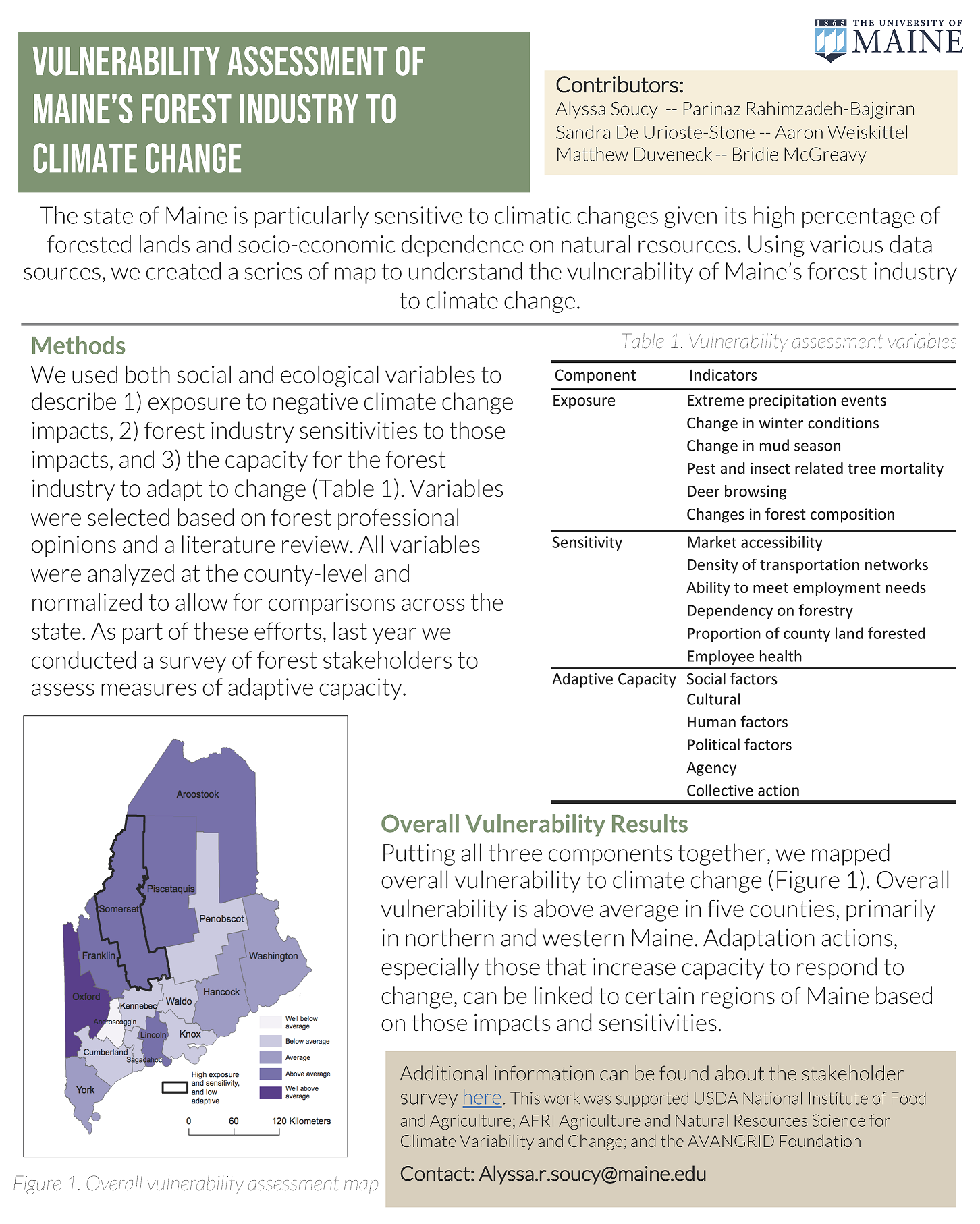 Perceptions of Forest Vulnerability Assessment: Forest Managers and Small Woodlot Owners, video by Alyssa Soucy (20 mins)
Survey Results: Forest Industry Stakeholders and Climate Change
Forest Assessment Resources
Soucy, A., De Urioste-Stone, S., Rahimzadeh-Bajgiran, P., Weiskittel, A., & McGreavy, B. (2020). Understanding characteristics of forest professionals and small woodlot owners for communicating climate change adaptation. Trees, Forests and People, 2, 100036.
Soucy, A., De Urioste-Stone, S., Rahimzadeh-Bajgiran, P., Weiskittel, A., & McGreavy, B. (2020). Forestry Professionals' Perceptions of Climate Change Impacts on the Forest Industry in Maine, USA. Journal of Sustainable Forestry, 1-26.