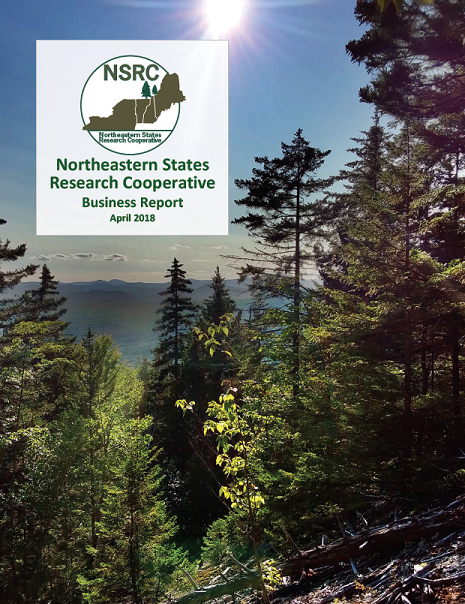 NSRC Directors Publish 2018 Business Report
Burlington, VT; Durham, NH; Orono, ME; Syracuse, NY — The Northeastern States Research Cooperative (NSRC) State Directors are pleased to announce the publication of their comprehensive report on the program's contributions to research and applied knowledge about the Northern Forest over the past 16 years. Since its inception, the NSRC has funded more than 300 projects, engaging 50 different institutions, agencies, and organizations across the northeast. The knowledge and information from these projects have been disseminated in workshops, webinars, and other products that have reached thousands of community members, business leaders, agency staff, and other researchers.
To request a printed version of the report, please email us at crsf@maine.edu.
To view a digital version of the report, click here.